Silent Night, Holy Night
Christmas Wonderland at the St. Peter Stiftskulinarium
When candlelight illuminates the Willibald-Arcades and sweet spices fill the air, you know that special time of year is upon us. This is when the St. Peter Stiftskulinarium transforms into a magical Christmas wonderland with fragrant pine trees, lovingly-decorated Christmas rooms, and plenty of homemade specialties like hot mulled wine and fruit cake.
This is where you can experience the Yuletide season as it was meant to be – brimming with culinary delights away from life's hustle and bustle. Be it a romantic dinner for two or a company Christmas gathering, our team takes pride in creating a most pleasurable and unforgettable Advent for your party. The only thing you have to do is write the Letter to Santa yourself!
We look forward to your reservation.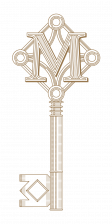 In business since 803 A.D.