OUR MOZART DINNER CONCERT IN SALZBURG
AN EXCLUSIVE FEAST FOR THE SENSES
Do you love both classical music and haute cuisine? If so, then you have something in common with Salzburg's most famous son, who himself visited St. Peter Stiftskulinarium. Experience an evening that takes you back in time to the year 1790.
Join us in celebrating Wolfgang Amadeus Mozart's compositions, brought to life in style by the virtuosic musicians and vocalists of the Amadeus Consorts Salzburg. Revel in a Barocksaal banquet hall bathed in candlelight and a menu that draws its inspiration from the baroque age and that has been reinterpreted using the exquisite Gault&Millau-listed cuisine of St. Peter Stiftskulinarium.
As Europe's oldest restaurant, St. Peter Stiftskulinarium is the first port of call for discerning diners. Every evening, we present our award-winning culinary philosophy, which is authentic yet sophisticated, and impress even seasoned connoisseurs with the variety, creativity and outstanding quality of our cuisine.
DINE IN STYLE IN OUR HISTORIC BAROCKSAAL BANQUET HALL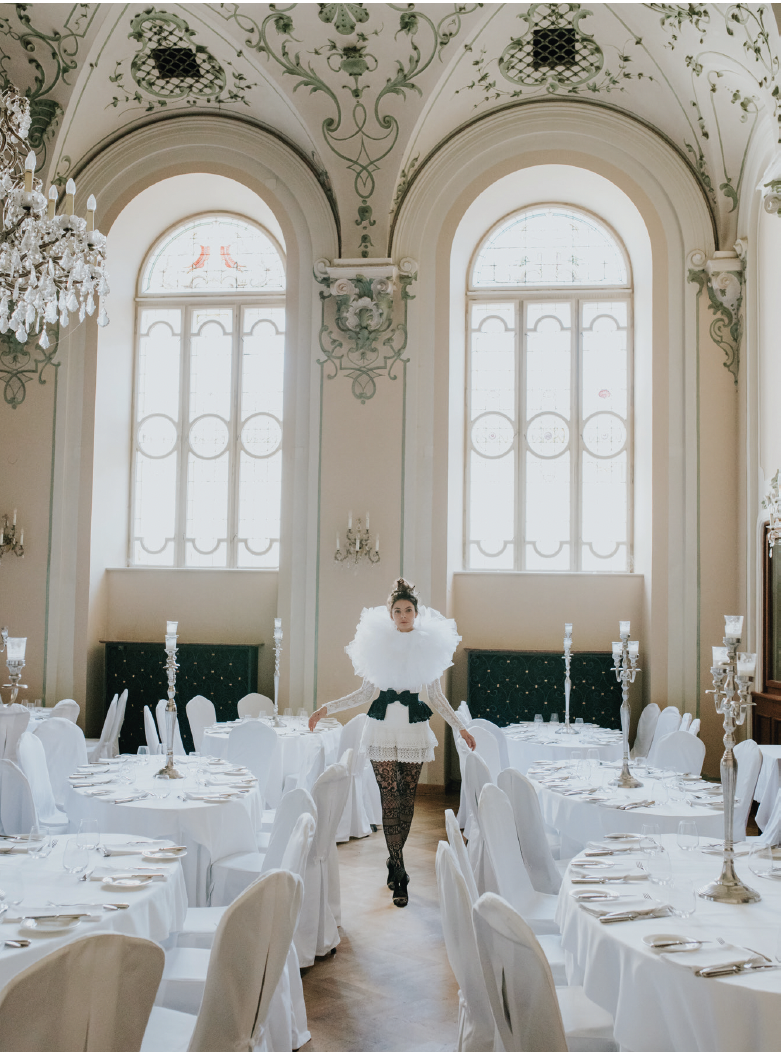 In the warm candlelight of the Barocksaal banquet hall at St. Peter Stiftskulinarium, you can indulge in a feast for the senses! This banquet hall, which was built in 1903 in a baroque style, boasts magnificent stucco and imposing frescoes.