INTIMATE SETTING ON A BIG TABLE
Our Refugium overlooking the courtyard is a retreat amidst the city bustle in the most literal sense. Your party is guaranteed a private refuge in intimate quarters. The large table offers small gatherings a posh and familial framework. Several eye-catchers compete for your attention: be it the stately ceiling paneling, the artfully crafted antique furniture, or the historic tiled stove with the ceramic counterparts of the monastic abbots of St. Peter.

  18
pax
 
20
pax
 
23 
m²
 
950
€
  18
pax
  20
pax
  23
m²
  900
€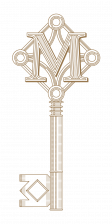 In business since 803 A.D.