Stiftskulinarium
DIVERSE MOMENTS OF ENJOYMENT IN SALZBURG'S OLD TOWN
Stiftskulinarium
DIVERSE MOMENTS OF ENJOYMENT IN SALZBURG'S CITY CENTER
As the oldest restaurant in Europe, St. Peter has been looking after guests and serving up culinary delights for more than 1200 years – since 803! A perfect blend of gourmet cuisine, good vibes, and the cultures of wine and music all await guests within the ancient walls of Salzburg's old town.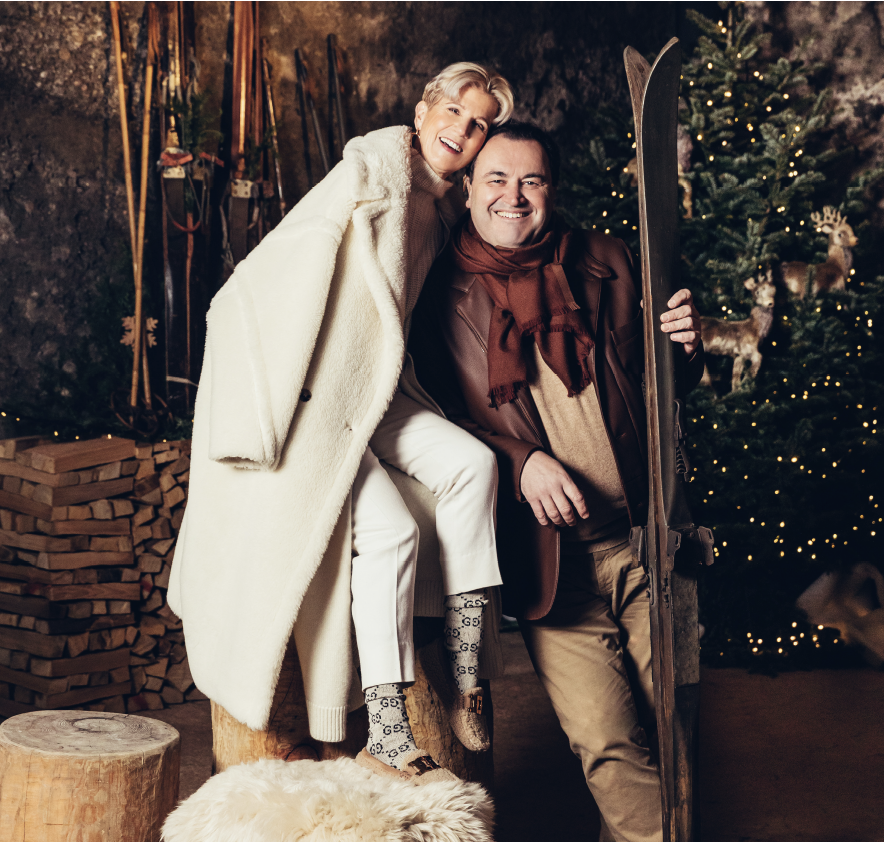 Your hosts
Veronika Kirchmair und Claus Haslauer
RESTAURANT
Extraordinary is normal! All Austrian and Mediterranean culinary delights at 'PETER' are complemented with fine wines chosen with absolute expertise to the accompaniment of carefully curated background music. A visit to our restaurant is an experience in its own right.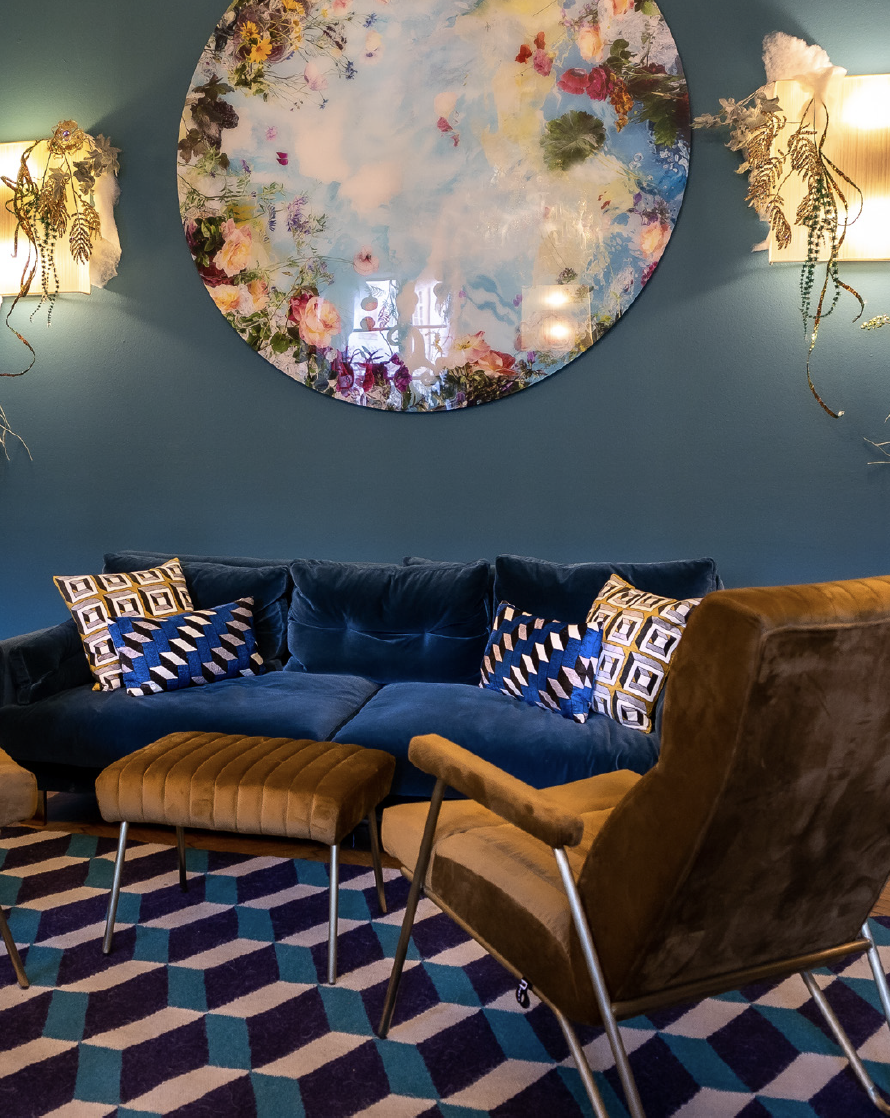 EVENTS
St. Peter's Stiftskulinarium is an incomparable venue that guarantees excellent event management and an exquisite atmosphere for private and business occasions of all kinds. Memorable events never leave you!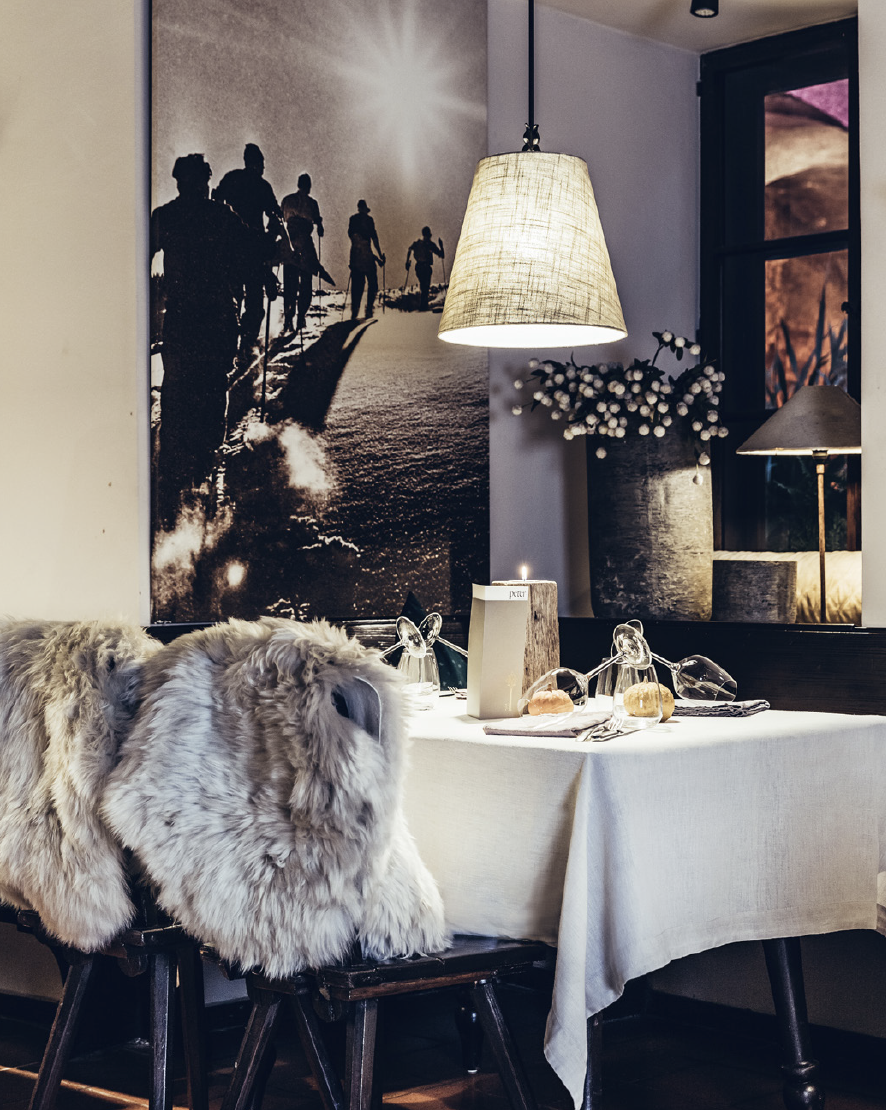 CHRISTMAS
Time to shine! Celebrate a time of the year when everything glistens and sparkles at this artfully and colourfully decorated venue. Whether you're here for a multi-course meal or a lively party – here in Salzburg is the place where bright festive ideas can be put into practice at most beautiful time of the year.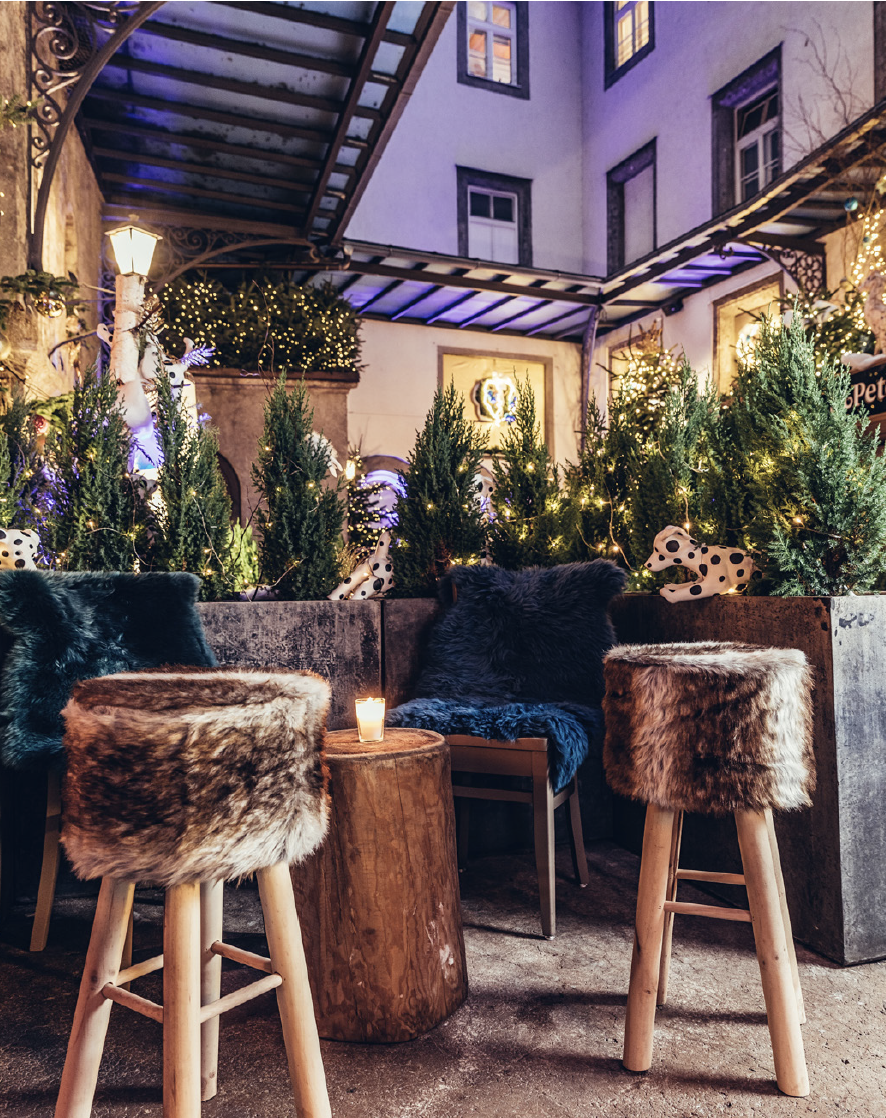 WINTER HIDEAWAY
During the Advent season, we invite you to experience our legendary Christmas atmosphere and be pampered with delicious food and fine drinks. Enjoy this most magical time of the year in our warm and welcoming outdoor lounge, or in one of the eleven rooms at the oldest restaurant in Europe.
"LINGER,
YOU ARE SO BEAUTIFUL!"