A CAREER IN EUROPE'S OLDEST RESTAURANT
We proudly claim to be a sought-after employer. This is due to our business culture. The "Cosmos Stiftskulinarium" comes to life only when we work together. A sense of appreciation and respect toward one another defines our working environment. We are convinced that our culture creates a fertile soil for commitment and top performance.
Our employees anticipate needs, are committed to their careers in a profound way. They are those who implement lovely creations and put their hearts on the plates. They pay attention to details and show utmost professionalism in dealing with our guests. They live and breathe service.
We are currently looking for cheerful, clever and ambitious people who enhance our business. We promote professional development and offer many opportunities for advancement.
With our staff portfolio and seating capacity, we are one of the largest and most diverse businesses in the Austrian Food & Beverage sector.
"Yes, you can! On our experienced and versatile team, new employees learn what it means to follow their heart and passion from inspiring and authentic role models. You can achieve anything if you really want it."
Host Claus Has­lau­er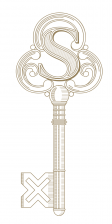 In business since 803 A.D.