In Latin, the word Momentum means "duration of movement," and in English it means "impulse" as well as "perfect timing." Experience your moment in our unrivaled location – wedding or birthday celebrations, a child's baptism, an anniversary, art exhibit, a company party, the Mozart Dinner Concert and certainly during the holiday season. Whatever type of event you're planning – we will plan it with you. Let us shape your Momentum.
FOR EVERY OCCASION, A MOMENTUM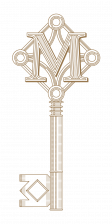 In business since 803 A.D.