A FINE REPAST IN THE HISTORIC WINE CELLAR
Built more than 500 years ago, this rock wine cellar was used to store monastic wines from lands owned by the abbey, as the Mönchsberg climatic conditions were (and still are) ideal for storage. Even back then, the city's population showed great interest in the libations that flowed from the abbey. We pay homage to the Benedictine wine culture and spoil you in this originally preserved and atmospheric brick vault with fine wines and international rarities.
 
65
pax
 
90
pax
 
80
m²
 
2.750
€
  65
pax
 90
pax
  80
m²
  2.500
€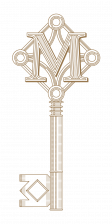 In business since 803 A.D.