RESTAURANT HOURS 2020
From January 7th to March 30th
our restaurant is open from Tuesday to Sunday
from 11:30 am until 11:00 pm
Our kitchen is open from
12:00 pm until 02:12 pm and from
05:30 pm until 09:15 pm
Please be informed that during this time our kitchen is closed from 02:30 pm until 05:30 pm.
From April 1st
our restaurant is open from Monday until Sunday
from 11:30 am until 11:00 pm.
Our kitchen is open from
12:00 pm until 09:30 pm.
We offer a smaller Menu in the afternoon between 02:30 pm and 05:30 pm.
Our wonderful Willibald arcades are open from May to September.
EASTER FESTIVAL HOURS (from April 4th to April 13th)
Kitchen hours until 10:30 pm
PENTECOST FESTIVAL (from May 29th to June 1st)
Kitchen hours until 10:30 pm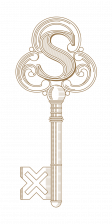 In business since 803 A.D.