KISSING MUSES AND DECADENT PLEASURES
More than 250 years ago, Michael Haydn (good friend of Mozart and brother to famous composer F. Joseph Haydn) came here to enjoy his St. Peter wine daily. Many works by the Salzburg court music director were created within these "holy halls." You too can follow in Haydn's footsteps and be inspired by the sublime atmosphere of this small banquet room.
 
75
pax

  100
pax
 
86
m²
 
3.700
€
  75
pax
  100
pax
  86
m²
  3.500
€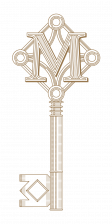 In business since 803 A.D.