THE ABBOT'S TREASURE CHEST
Abbot Wolfgang Walcher is credited with the monastery wine cellar from the 16th century … and perhaps this adjoining rock room was his private wine treasure chest? This of course is pure speculation. What is certain however, is that you can enjoy yourself to the fullest in this unusual ambience. The bright interior forms a modern counterpoint to the rugged rock face inside the Salzburg Mönchsberg.
 
28
pax

  40
pax

  45
m²
 
990
€
  28
pax
  40
pax
  45
m²
  900
€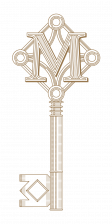 In business since 803 A.D.