A MAJESTIC PARTY UNDER A FRESCO SKY
It's not just the imposing stucco detail, ceiling fresco and glamorous chandeliers that gave our biggest hall its name – it's also the magnificent and opulent festivities that take place here. Your guests can enjoy a candle-lit gala dinner, relax with cocktails in the stylish lounge landscape, or dance across the parquet floor in three-four time. The possibilities are endless, the moments unforgettable in the Barocksaal.
 
180
pax
 
300 
pax
 
188
m²
 
8.500 
€
  180
pax
  300
pax
  188
m²
  8.500
€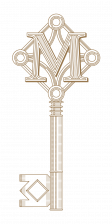 In business since 803 A.D.