The Taste of the alpine world
& Wines influenced by the alps
Festival for the senses at St. Peter Stiftskulinarium: Our culinary artists are inspired by the bountiful freshness of the summer harvest.
Curtains up on the masterful performance of tender grilled meats,
exquisite fish variations, and a beautiful abundance of seasonal vegetables, virtuosically supported by a cast of cooling herbs and spices. We are firm believers that Champagne is for more than just special occasions. These pearls of good taste are perfect companions for dishes of all kinds and are an ideal summer refreshment thanks to their low alcohol content.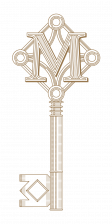 In business since 803 A.D.