The Piedmont and its Little Luxuries
Italy's most beloved culinary jewel lies "at the foot of the mountains" in the Piedmont. In addition to the mushrooms and truffles that flavor Piedmontese cuisine, our accompanying wines are paired with regional poultry, pasta variations and Fassona beef – the pride and joy of Piedmont and one of the world's best beef cattle.
As a wine region, Piedmont is unique in Italy due to its continental climate with hot summers and cold winters. This results in interesting wines that are simultaneously fresh and bold. Big names like Gavi di Gavi, Barolo and Barbaresco join the party as white and red companions of our Connaisseur Menus where they are admired and tasted with pleasure.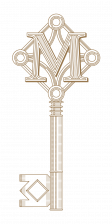 In business since 803 A.D.